I don't know about you, but I think of my best when traveling. Like I did recently. Through nine states in eight days. It's not a 1,400-mile gas gazelle flex – just to show that I have plenty of time. I am currently researching customer obsession with B2B with my colleagues Amy Bills and Barbie Matty. So, I started thinking about the parallels between business leadership and planning and performing a complex family vacation. Here are some of my observations (and if you just want to chase and find out how customers are obsessed as a leader, complete this survey now)
Get to know your people. All of them. Similarly I had to balance the diverse interests like factory tours and amusement parks, customer obsessive leaders have a deep understanding of their customers and their employees. Although 64% of respondents in our 2021 Future of Work survey agree that their leaders prioritize customer demand when making product or process decisions, 90% of them do so when there is a customer obsessive leader.
Strengthen innovation and stay flexible. Taking the time to change the moment on our route led us to explore the spectacular Lure Caverns in the Shenandoah Valley. 86 percent of B2B organizations agree with customer-dominated leaders that senior leaders can find the budget when they need funding for innovative new projects. This was true in only 56% of the average company.
Resources appropriately. Car snacks. I mean more? In companies with customer obsessive leaders, 85% agree that their manager helps me solve problems that get in the way of my work, which is only 60% true overall.
And just like the leaders who are not yet 100% perfect, I still had a strategy and a plan to make it work but still I did something wrong. It was like forgetting to book a ferry ticket more than a day ago so I had to get up early in the morning. But my family knew how committed I was to making it a great holiday for everyone so I didn't sound the alarm at 6am or at least not very loud.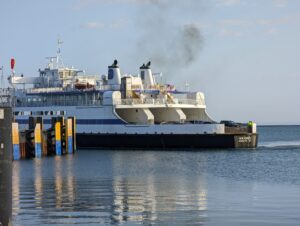 Would you like to see a lead obsessed customer? Complete our survey and you will see your results immediately. And as a thank you for your contribution to our research, we're sure you'll get a complete copy of the results if you wish.
And, please join me, Amy and Barbie in our LinkedIn live session this April 12th.M During which we will share much more about our customer's obsessive leadership.