Backlinks are the most important off-page factor that greatly impacts the website's authority.
Similar to academic citations, the more citations (links) the domain receives, the more authority it gains.
Google's interpretation of this method to determine page quality was PageRank, which was patented in 2001.
It featured a fairly simple to determine page quality based on the quality and quantity of referring pages.
PageRank was excluded from Google's core algorithm in 2019, but sure enough, its fundamental principles are included in the new algorithm.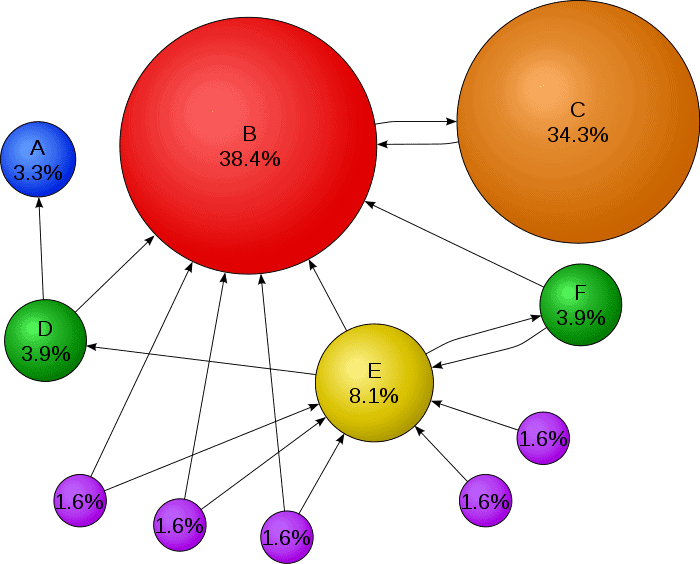 There is a problem with any search algorithm: it can be manipulated.
Because of this, in the 2000s and early 2010s, the search results were flooded with scam websites with low-quality content (e.g. doorways).
To fix it, Google released its famous Penguin update in 2012.
It was targeting websites that use shady SEO strategies, including unnatural website link building.
Penguin banned the majority of websites that used black-hat SEO methods but also started a rumor that link building was illegal.
The truth is not all link building is bad, only some types of it are (e.g. blog hacking, bot comments), so you can build links to your website.
Since then, there were several minor Penguin updates that became a part of Google's core algorithm in 2016.
In 2022, the main principles are still the same.
Google excludes websites that use webspam, hacking, or unnatural paid links to improve the quality of their organic search results.
Note: you won't receive a penalty for paid links if they contain the attribute rel="sponsored".

(Source – https://developers.google.com/search/docs/advanced/guidelines/link-scheme)
Speaking of link attributes, there are 3 of them:
Nofollow
UGC
Sponsored
These attributes tell Google how the domain relates to the link.
For example, UGC (user-generated content) means that the domain owners are not responsible for the link, because it was created by a user.